Last Updated on October 5, 2023 by Admin
Table of Content
One of the main factors affecting health is food safety and lack of proper safety inspection. It has an impact on people's chances of living, health, livelihood, and production, and eventually, on the whole of society. Foodborne illnesses are a significant burden and issue for public health across the globe. Indian Journal of Public Health estimates ten crore foodborne illnesses annually in India. It results in 1,20,000 foodborne illness-related fatalities and 80 lakhs years of life lost due to disability caused by it every year.
Importance of Inspection for Food Safety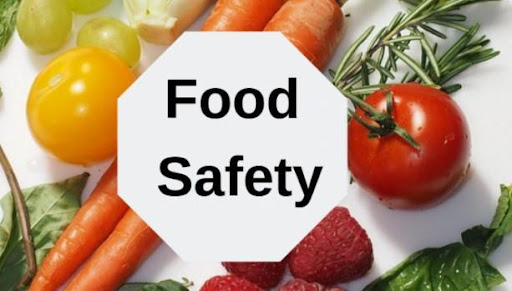 Food is a need for existence, but if contaminated food is eaten, it may lead to sickness and even death. As a result, safety inspections where food is being prepared must be in place. Anything intended for use or consumption by the general public must undergo several safety inspections and tests. 
The public is shielded from dangerous food consumption by many governmental authorities. The Food Safety & Standards Authority of India (FSSAI) is a recognized organization in India that monitors, controls, and establishes safety regulations for the Indian food sector.
The Food Safety and Standards Authority of India (FSSAI), established by the Ministry of health and family welfare under the Foods Safety and Standards Act (FSSA), develops science-based regulations for the management of food items throughout their manufacture, preservation, sales, distribution, and trade. 
According to the 2006 FSSA, voluntary certification is offered to food industry businesses. Doing this ensures that excellent production practices, including hazard analysis and key control points, are used. The regulations clearly describe the procedures. As a result, submitting a Food Safety Management System plan is required when applying for or renewing an FSSAI license.
How Does FSSAI Ensure Food Safety?
The FSSAI allocates every state a local food safety organization. These local organizations follow the FSSAI's regulations. To safeguard health safety precautions, food safety inspectors are required to do safety inspections periodically. 
For each Food Business operator, the food safety inspectors must also check the FSSAI license's renewal and validity. They will ensure that strong measures are implemented and fines are levied if any complaints are received.
Food Business Operators Who Need to Register with the FSSAI
Obtaining an FSSAI Certificate from a city or county is mandatory for food trucks, cafes or restaurants, and chain eateries. If a food manufacturer's annual revenue is over 12 Lakhs, they must apply for a license from the Food Safety and Standards Authority of India; if it's less than that, they must apply for a certificate. Companies that produce or manufacture Fast-Moving Consumer Goods (FMCG) and have annual sales of more than 20 Crore must apply for a Central License from the Food Safety and Standards Authority of India.
Food Safety Management System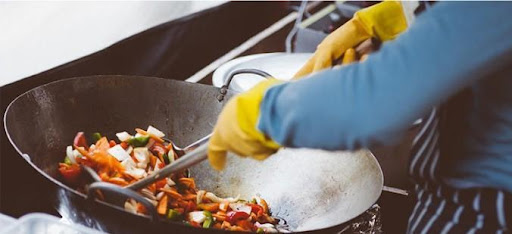 While the food industry is one of the most quickly expanding industries in India, the businesses operating in the sector have a moral obligation to ensure the security and well-being of their customers. Food safety, however, is not a one-stage process. Instead, it entails teamwork from all groups involved in the food supply and production. Cleaning supplies, insecticides, fertilizer, veterinary medications, caterers, restaurants, carriers, packaging suppliers, and feed manufacturers are also engaged. A Food Safety Management system can be a life-saving tool that food business organizations can use to ensure food safety at each facility.
All food industry owners must abide by the Food Safety Management System program, one of the rules that FSSAI has created. Food safety and the food safety management system go hand in hand. It contributes to ensuring the safety of the food offered by food service providers for human consumption.
The most prominent organizations offering management system certification programs are ISO, FSSC, and HACCP. The popularity of certifications is increasing. Large merchants and manufacturers now anticipate that their consumers will look for this accreditation before purchasing. This will aid in sickness prevention. Furthermore, when it comes to protecting consumers, a consistent method for guaranteeing the quality and safety of every step in the food chain becomes essential.
All food industry owners are required by the Food Safety and Standards Act of 2006 to have a Food Safety Management System strategy. A plan is still necessary regardless of whether a food company has a HACCP, ISO, or FSSC food safety accreditation. However, it is also simple for companies with these credentials to create Food Safety Management System strategies. Food Safety Management System plans are produced regardless of the nature and size of the food industry. The intricacy of the strategy will, however, depend on the kind of firm.
Takeaway
The FSSAI is in charge of India's food safety and inspection service. Getting an FSSAI certification may be a make-or-break deal for your business if you're considering starting your own food-related company. A reliable approach for ensuring the quality and safety of each stage in the food chain is crucial for safeguarding consumers, and a food safety management system in place can help with this. FSSC, ISO, and HACCP certification can also be obtained to assure your customers that your food is of high quality.  

FAQs
In India, the principal regulating organization for enforcing food safety and regulations is the Food Safety and Standards Authority of India (FSSAI), governed by the Food Safety and Standards Act. It is in charge of establishing food safety regulations and safety inspections throughout India.
A food company operator must follow a series of documented processes known as the food safety management system (FSMS) to guarantee that the food produced is safe to consume, of the requisite quality, and comply with all applicable laws.
Having an FSSAI certification may benefit the food industry legally, increase reputation, assure food safety, increase customer awareness, and help with a growing business. The FSSAI registration indicates that the food supply/manufacturing facility complies with the necessary requirements for cleanliness and quality.