Food-borne diseases are not uncommon. As per CDC, 48 million people suffer from food-borne ailments, while 128,000 need hospitalisation and almost 3,000 people die every year. This is the reason, maintaining food hygiene or food safety is important, as it minimizes the risks of food-borne diseases. The principle of food safety targets preventing foods from becoming contaminated and leading to health issues.
A relieving fact is that more and more people are understanding the importance of food hygiene. Healthcare professionals around the world are creating awareness regarding food contamination and safety. A lot of emphasis is also given to personal hygiene in the food industry to minimize the rate of food contamination.
But before we go into the details of food hygiene's importance, let us understand what food hygiene is in the first place.

Food Hygiene Definition – what do you mean by Food Hygiene?: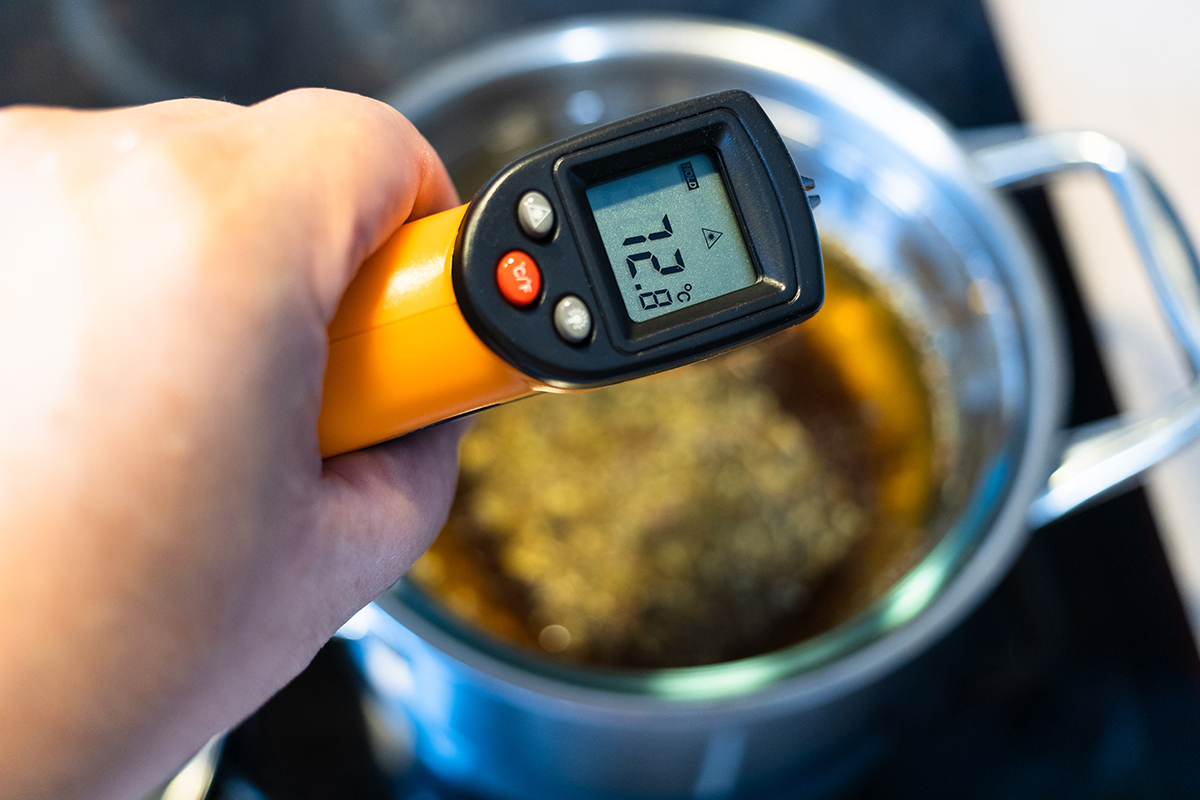 Agents that mostly cause food contamination include bacteria, viruses, parasites and various kinds of pathogens. Consuming such contaminated food can cause food poisoning and other gastrointestinal ailments. Food hygiene does not have a specific definition. It is the practice of preparing food properly, washing, cooking, preserving, and storing foods in a manner so that there is no food contamination caused by the above-mentioned agents.
Also More: What is HACCP and its importance for food safety?
Essential tips for maintaining food hygiene
Here are some expert advice and essential tips for maintaining food hygiene at home:

● Make sure that you keep the raw foods and cooked foods separately
You just cannot keep raw foods and cooked foods together as there are high chances of cross-contamination. Keep the cooked foods in sealed containers and a different rack or compartment in the refrigerator. You can store the raw foods in another compartment so that even if there is dripping from the raw foods, the cooked foods are not affected.
● Practice personal hygiene
Food hygiene is incomplete without personal hygiene. This is a practice that everyone must follow for one's well-being. Wash hands with soap and water before preparing or even serving food. Along with your hands, wash the plates, cups, bowls, spoons, etc. with soap in which you will serve food.
● For food preparation use suitable and clean kitchen tools
During food preparation, you will need different kinds of kitchen tools and equipment. Each tool is designed for a specific purpose, use it accordingly. For instance, a chopping board for meat and fish is never suitable for chopping vegetables.
Along with the chopping board, you should use a different knife and chopper as well. Wash the chopping boards and knives/choppers thoroughly after use as these are breeding grounds for bacteria, etc. leading to food contamination and poisoning.

● Refrigerate the foods which get destroyed at normal temperature
There are some food items which tend to get destroyed when not refrigerated. These items cannot withstand normal environmental heat. Make sure to refrigerate such foods (milk, meats, fish, etc.) as soon as they arrive home.
● Use salt or vinegar for washing raw vegetables and fruits
The freshest of raw fruits and vegetables contain dirt, dust particles, sand particles, or chemical residues in them. To prevent food contamination from such agents, make sure that you wash the raw vegetables and fruits with water mixed with salt or vinegar.
● Make sure that you use clean water for food preparation
Never compromise the quality of water for washing, mixing, and preparing food. Water with contaminants can call for various water-borne diseases including diarrhoea, dysentery, vomiting, stomach upsets, and so on. Always use clean, drinkable water for cooking.
● Keep away dried foods, grains, and powdered foods from liquids
The moisture content in liquids is detrimental for dried and powdered foods as well as grains. Growth of moulds is common in wet foods and it is even visible to the eyes. Therefore, keep these foods in a different place where there is no chance of moisture and water absorption.
● Make sure that the food area is clean and free from insects and pests
You will often find cockroaches, insects, rodents, or even flies in kitchen cupboards, fridge corners, or dark areas of the kitchen. These pests carry pathogens from one place to another spreading diseases along the way. Always keep the food area clean and proper so that no pests or harmful insects are lurking anywhere.
● Cook food to an appropriate temperature for destroying pathogens
An important food hygiene practice is cooking food to a suitable temperature for destroying pathogens. When meats and eggs are not cooked properly, it might lead to E. coli and salmonella infections. Make sure that when you cook meats like beef, pork, chicken, and sausages, cook for a longer time till the pink traces on the flesh, joints, and bones disappear.
● Wash the racks and kitchen towels frequently
Kitchen racks and towels are favourite breeding grounds for bacteria, parasites, etc. as they remain wet from continuous use. Make sure that you wash and sanitize these to keep germs and pathogens at bay. Most importantly, try sun drying the towels and napkins to remove all kinds of disease-causing germs.
● Clean the kitchen counter and the kitchen floor after cooking
Wash the kitchen counter and the floor thoroughly after preparing food so that no food particles remain on the counter or the floor for attracting cockroaches, rodents, flies, and other kinds of insects.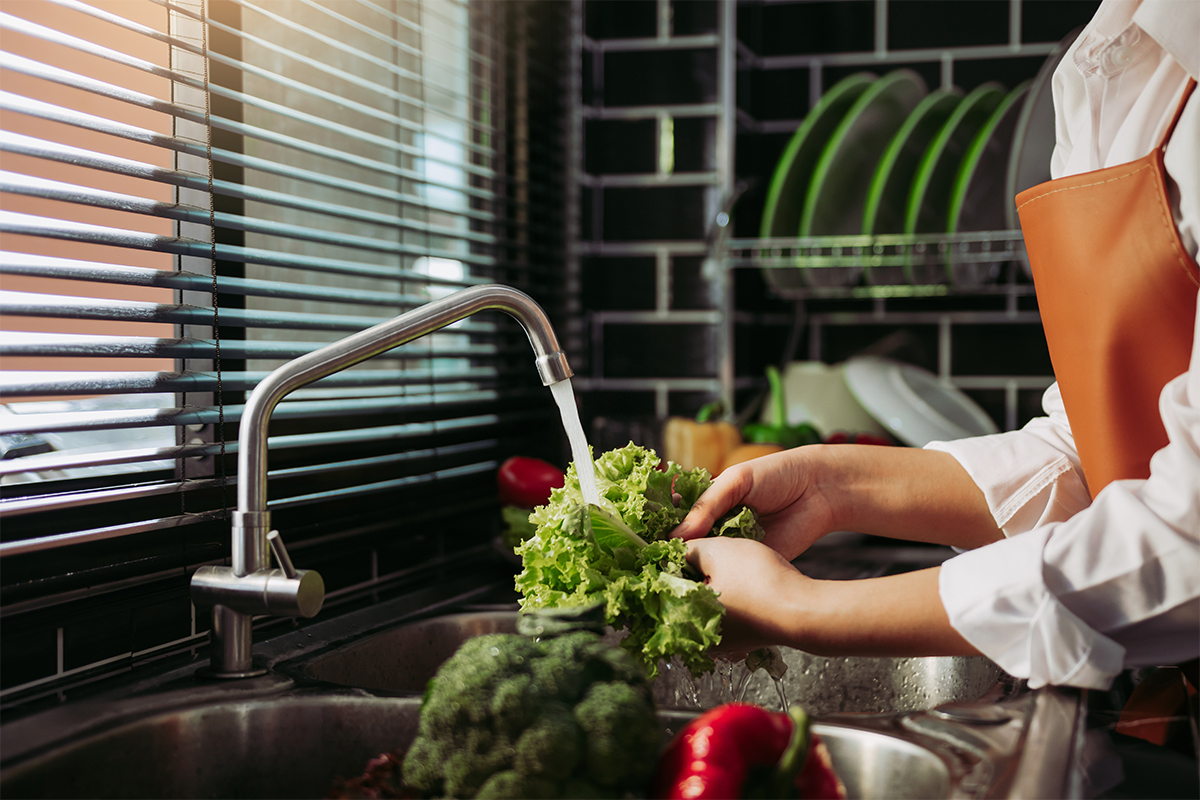 Final Words
Along with understanding the importance of food hygiene or food safety, you must know about the food hygiene and safety pillars including cleaning and sanitizing, food storage, personal hygiene in the food industry, food handling and temperature control. With such preventive and precautionary steps, you can keep food contamination at bay. Proper food handling and maintaining food hygiene is also necessary to prevent food-borne infections and ensure the well-being of your loved ones.

FAQs
No, you should never keep raw foods and cooked foods together as these might cause cross-contamination leading to serious health issues.
The safety pillars of food hygiene include personal hygiene, temperature control, cleaning and sanitizing, food storage and food handling.
Use clean water mixed with salt or vinegar for cleaning raw vegetables and fruits thoroughly.
Related Post