We all tend to make mistakes in the kitchen regarding food safety ending up paying heavy medical bills. There are innumerable factors contributing to food poisoning and abdominal problems, some of which are categorised under food safety errors.
Most of the dangerous food safety mistakes are unintentional because we do not have a clear idea of the food safety errors that we continuously make. For example, you might not know, but there are dire consequences of mishandling microwave ovens that can also lead to food poisoning.
What precautions do your parents take to keep food stuff safe? Or do you know how to prepare food that can prevent food-related diseases? If you do not, this article is for you!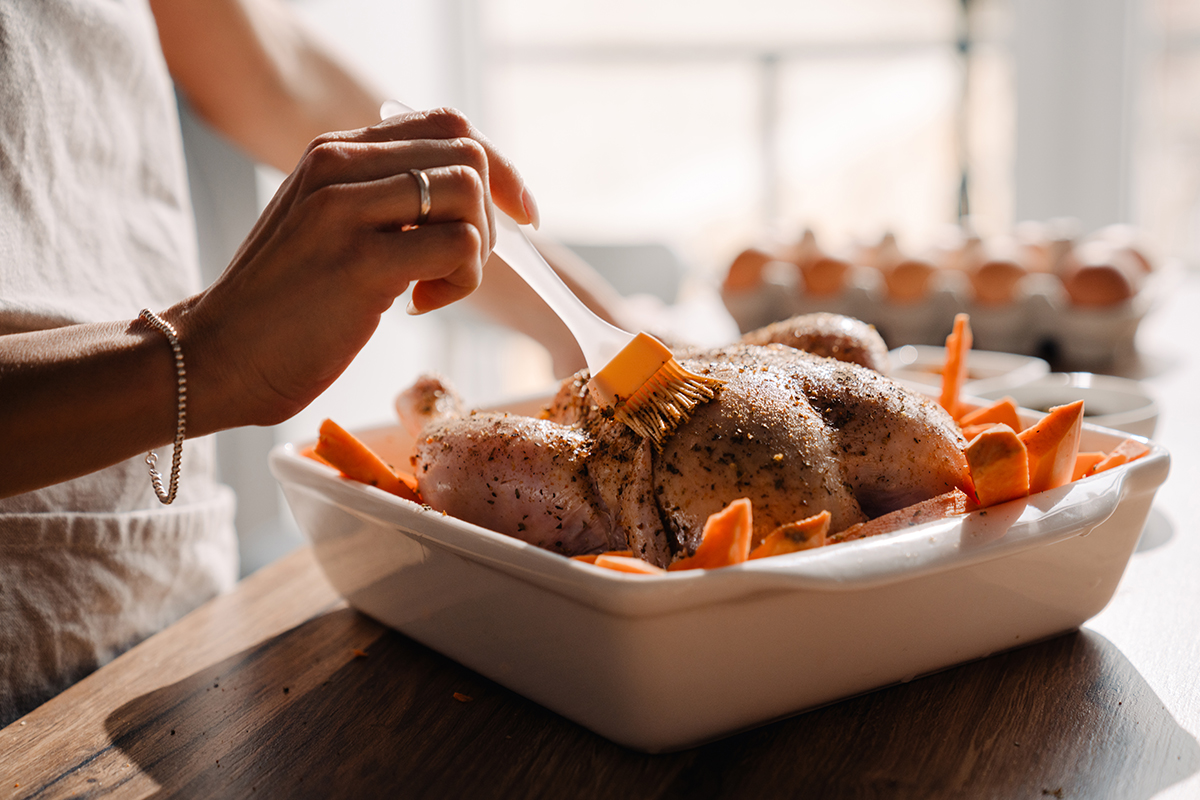 Here are some simple ways by which you can avoid dangerous food safety mistakes that can cause sickness:
● Eating raw dough or batter like cookie dough
While making cookie or cake dough or batter for any dish, we add raw eggs and raw flour. Most of us tend to taste the raw dough or batter to check the salt and sugar content. This is a mistake you should avoid.
Uncooked eggs and flour might contain harmful bacteria and pathogens including salmonella, E. coli, etc. It is recommended that you bake or cook the eggs and flour thoroughly before tasting. It is also advised that you avoid consuming food containing uncooked or raw eggs like homemade mayonnaise, runny eggs, eggnog, and hollandaise sauce.
Children also sometimes love playing with raw, uncooked dough. Make sure that you wash your hands, utensils, and work surfaces thoroughly after contact with raw eggs, flour, and raw dough.
● Not cooking seafood, chicken, eggs, and meats thoroughly
Do not make the mistake of undercooking seafood, meats, eggs, and chicken. Undercooking might leave traces of germs in these food items leading to serious food poisoning. Also, resist tasting these dishes until they are thoroughly cooked.
While cooking the above-mentioned items, use a food thermometer to ensure that you are cooking them to a safe internal temperature. Do note that this safe internal temperature varies from one food item to the other.
● Peeling vegetables and fruits without washing them first
We all know that raw vegetables and fruits might have germs on the skin or peel. The presence of insecticides and pesticides is also not uncommon. While cutting or peeling the items, there are high chances of the germs getting inside.
The only way in which you can protect your fruits and vegetables from getting contaminated with these agents present on the external surface is by washing them thoroughly with clean water before peeling or cutting them. For firm fruits and vegetables like cucumbers, melons, and avocados, scrub the surfaces using a clean vegetable brush.
However, refrain from using bleach solutions, detergents, soaps, disinfecting products, or even commercial produce wash for cleaning your vegetables and fruits. These might get into the items causing other health issues.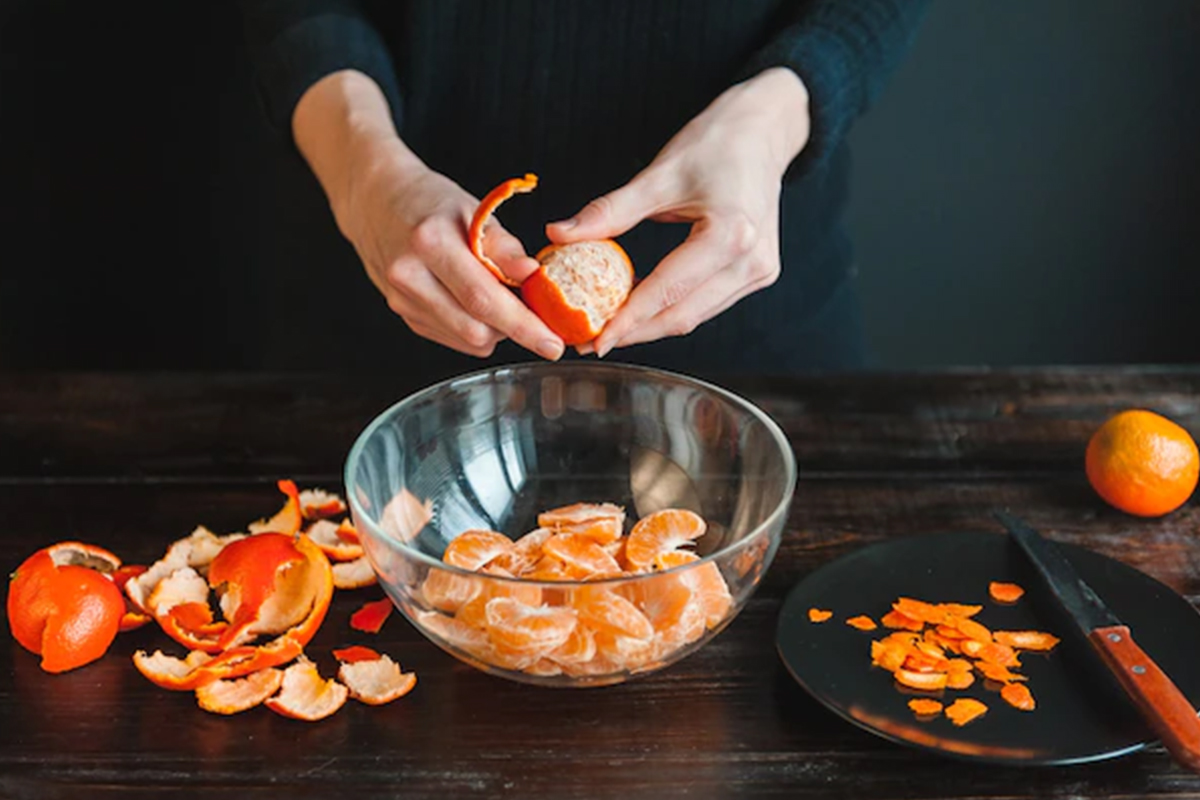 ● Not washing hands properly
One of the most dangerous food safety mistakes is not washing hands properly before cooking, serving food, or eating. Germs from the hands easily get transferred to food items making them unsuitable for consumption.
Believe it or not, many of us do not know the right way of washing hands. Use soap for hand washing and keep rubbing the hands for 20 seconds before washing them under running water. If you are planning to cook, wash your hands before, during, and after food preparation. Also, wash hands before serving food. Do not forget to wash your hands before and after eating, using the toilet, etc.
Practising regular and proper hand washing will keep disease-causing germs at bay.
● Refrain from marinating or thawing food on the counter
This is a common food safety error many of us make. Most of us bring out frozen meat, fish, or other items and leave them out at room temperature. Once the items become soft and free of ice, we thaw them or marinate them right on the kitchen counter. As the items are kept at room temperature, germs start multiplying rapidly.
The best way to thaw or marinate the food is in the refrigerator. The food not only remains safe but also soaks up all essential flavours from the marination. Along with thawing food in the refrigerator, you can do it in cold water or the microwave oven.
● Smelling or tasting food to see if it is okay
Most of us taste or smell food items to check if they are okay. But tasting a small bit of food which has gone bad might cause serious health issues including food poisoning.
Moreover, even if the food has gone bad, you cannot locate the responsible bacteria or the microorganism. The only way of averting this problem is by keeping track of the time and date till which you can use the food. Once the date passes, put the food out as the chances of bacterial growth become high.
Takeaway
We are all guilty of making a few of the above-mentioned food safety mistakes, not understanding the repercussions. Remaining cautious and avoiding these common food safety errors will keep your food and your health safe from all hazards. For more information, visit Food Industry Capacity & Skill Initiative (FICSI)'s . Happy eating!
FAQs
Washing your hands thoroughly followed by washing the fruits and vegetables well under running water are the initial steps of food preparation.
Undercooking and not following apt cooking temperatures are the most common problem with cooking meats and eggs.
Ideally, you must wash your hands for 20 seconds using soap and water before and after cooking, as well as eating.
Related Post